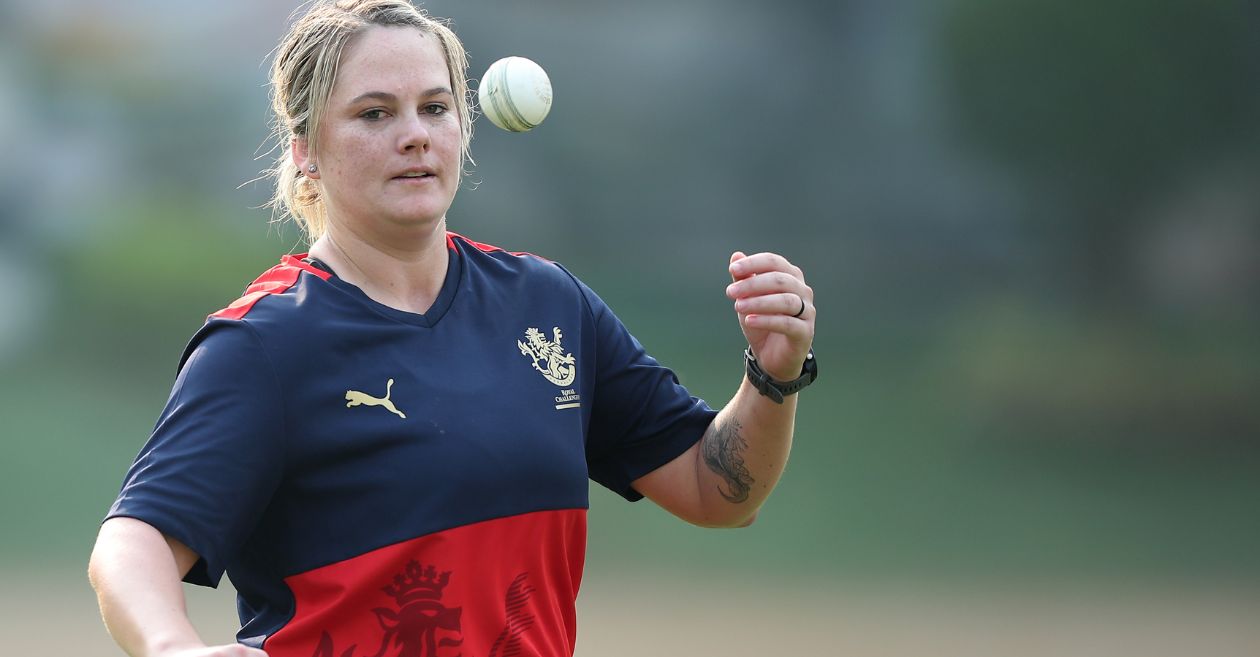 Former South Africa captain Dane van Niekerk was perplexed after Australian broadcaster 'Fox Sports' wrote a story about her with a controversial headline. Van Niekerk took to her official Twitter handle to call the publication out for referring to her as a 'fat-shamed star' in the headline regarding the all-rounder's retirement from international cricket.
The publication wrote the article with the controversial title, "Meant to stay broken': Fat-shamed cricket star to retire after 2km cut-off controversy."
This naturally didn't go down well with Van Niekerk as she questioned the publication on their weird headline. She took to Twitter and wrote, "Excuse me?? Fat shamed?? Are u serious??"
Excuse me?? Fat shamed?? Are u serious??https://t.co/ioFw4k1kjB

— Danevn81 (@Danevn811) March 14, 2023
Notably, Van Niekerk had shared a cryptic post on her Instagram story a few days ago, which hinted that she had decided to hang her boots. Later, her teammate and wife, Marizanne Kapp, confirmed the development.
"You have to accept that some chapters in our lives have to close without closure. There is no point in losing yourself by trying to fix what's meant to stay broken," Van Niekerk had written on Instagram.
"Sometimes it feels like I am the one who's retiring, just so heartbreaking. We've grown up in the South Africa team. It was difficult to hear the decision. She seems in a better place mentally, and that's what matters," Kapp had said.
Van Niekerk is currently plying her trade in the Women's Premier League (WPL) 2023, where she is part of the Smriti Mandhana-led Royal Challengers Bangalore (RCB), but she has yet to make her debut in the 20-over showpiece event. The Bangaluru-based franchise will play their next fixture against UP Warriorz on Wednesday, March 15. RCB have lost all their five games so far, and their chances of qualifying in the playoffs are quite difficult. It will be interesting to see if Van Niekerk will get the debut cap.
Source: WomenCricket.com