WATCH: Travis Head takes a sensational catch to dismiss Rohit Sharma in IND vs AUS final – ODI World Cup 2023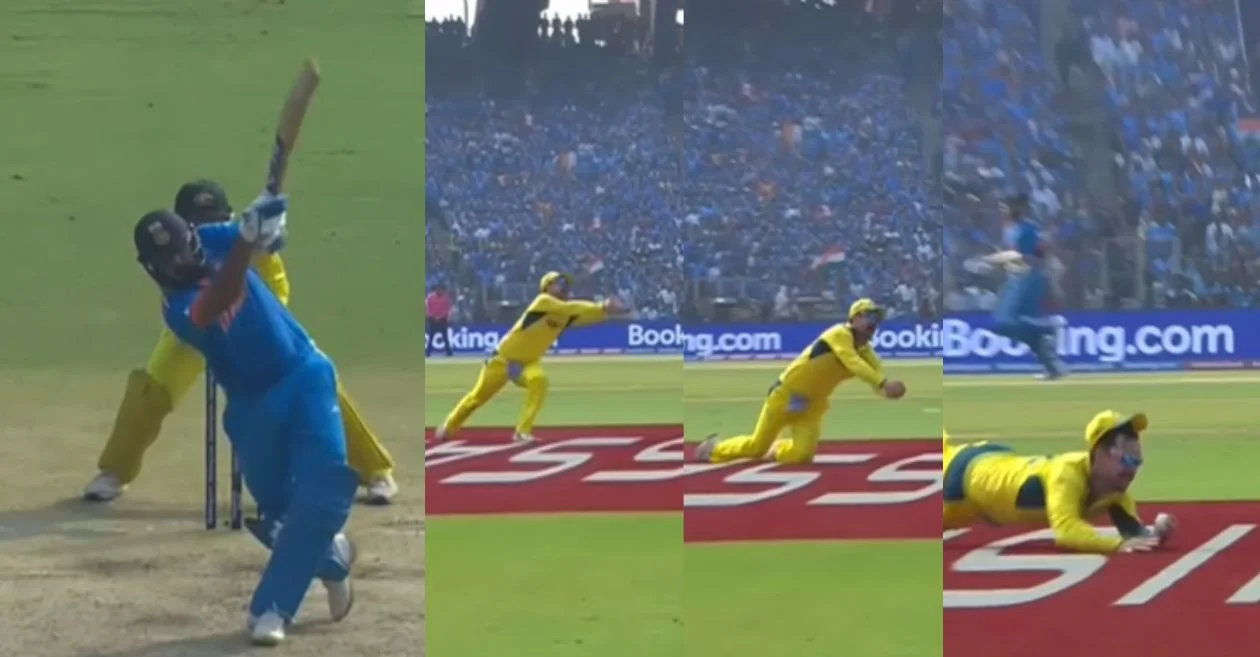 In a breathtaking showdown at the Narendra Modi Stadium in Ahmedabad, the ODI World Cup 2023 final is living up to its hype as India are taking on Australia. The stadium, packed to the brim with fervent Men in Blue supporters, witnessed an electrifying atmosphere as both teams battled for cricketing glory.
Rohit Sharma's blazing form takes centre stage
Australian skipper Pat Cummins won the crucial toss and elected to field first, perhaps hoping to capitalize on any early wickets. However, Indian skipper Rohit Sharma had other plans, launching an onslaught from the get-go.
Rohit, in scintillating form throughout the World Cup, continued his stellar performance, taking on the Australian bowling attack with flair. Racing to 47 runs off just 30 deliveries, the Nagpur-born cricketer seemed unstoppable as India gained early momentum.
In the 10th over, Rohit faced off against Australian off-spinner Glenn Maxwell. The crowd held its breath as Rohit, attempting to dominate Maxwell, danced down the pitch to dispatch the ball over cover. However, fate took an unexpected turn.
Travis Head's heroic catch ends Rohit Sharma's stay
In a moment that could potentially define the match, Rohit mistimed his shot, sending the ball high over cover. Travis Head, positioned perfectly, executed a stunning dive, tracking the ball over his shoulder with precision. The crowd went stunned as Head secured one of the most remarkable catches under immense pressure.
Additionally, the commentary echoed the significance of the moment, with Ian Smith expressing, "Finally a mis-hit, could this be a moment?" Shane Watson added, "That is a wonderful catch," highlighting the extraordinary nature of Head's fielding prowess.
Here is the video: