The game of cricket has always been graced by moments of sheer power and skill, none more thrilling than the art of sending the ball soaring high above the stadium boundaries. The ODI World Cup 2023 witnessed some incredible displays of batting prowess, marked by colossal hits that have left spectators awestruck.
Top-five longest sixes in ODI World Cup 2023
The ODI World Cup 2023 stood a platform for extraordinary feats, with these longest sixes standing out as a testament to the incredible skills of the batters. These moments don't just add runs to the scoreboard but also enthral audiences, elevating the excitement and thrill of the game. Let's check the top five longest sixes in the 13th edition ODI World Cup-
1) Daryl Mitchell – 107 meters vs India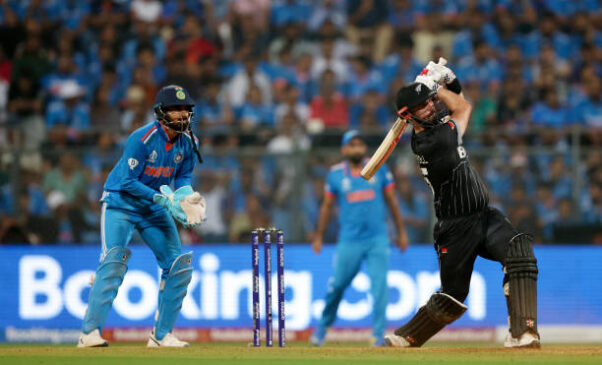 In the high-stakes first semi-final of the ODI World Cup 2023 at the Wankhede Stadium, New Zealand batter Daryl Mitchell unleashed a humongous six, sending the ball soaring an impressive distance of 107 meters off the bowling of Indian spinner Kuldeep Yadav. The thunderous strike showcased the right-handed batter's might with the willow.
2) Shreyas Iyer – 106 meters vs Sri Lanka
Indian Juggernaut Shreyas Iyer smacked Sri Lanka speedster Kasun Rajitha for a colossal 106-meter six at the Wankhede Stadium. The right-handed batter played a remarkable knock of 88 runs in the match, framing the game in his side's favour.
3) Glenn Maxwell – 104 meters vs New Zealand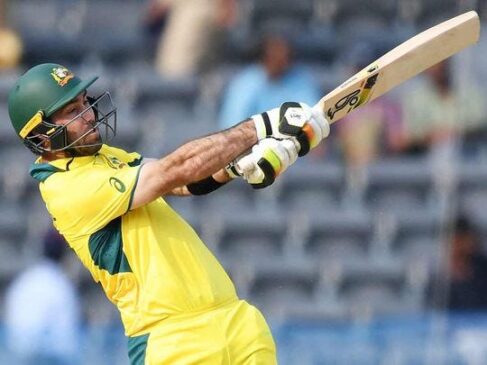 Aussie all-rounder Glenn Maxwell smashed a monstrous 104-meter six against New Zealand in Match 28 of the cricketing carnival at the HPCA Stadium in Dharamshala. The sheer power and timing in the hit showcased why Maxwell is a force to be reckoned with in cricket.
4) KL Rahul – 104 meters vs New Zealand
KL Rahul delivered a spectacular six off Trent Boult, sending the ball way long to an impressive 104 meters. Rahul's herculean strike displayed his out-of-the-box batting adroitness in crucial moments of the grand stages.
5) Shreyas Iyer – 101 meters vs Afghanistan
Iyer makes another entry in the list of longest sixes with a breathtaking 101-meter hit against Afghanistan in Match 9 at the Arun Jaitley Stadium in Delhi. His consistency in delivering such powerful shots underlines his form and adaptability.