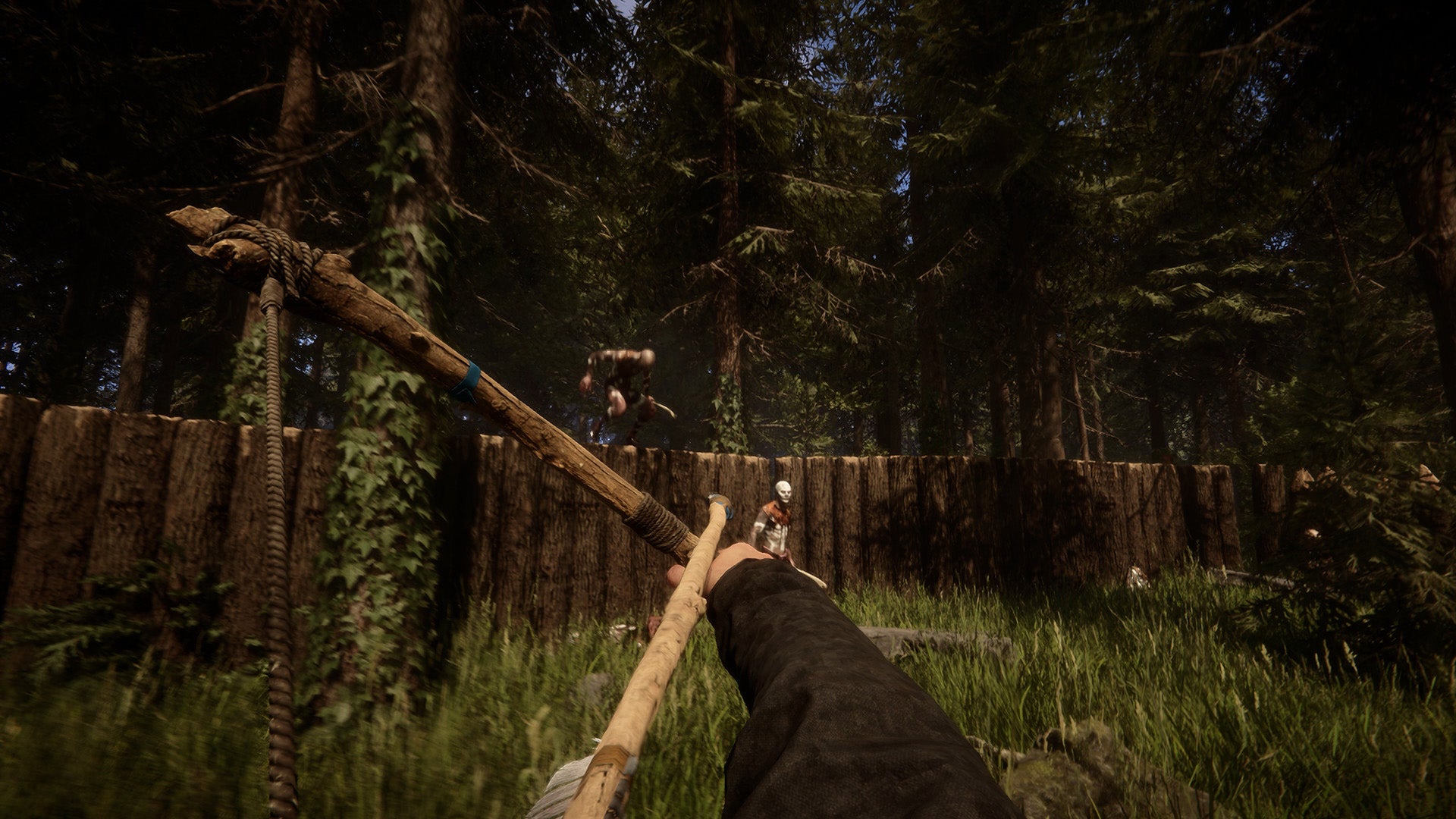 A new Sons of the Forest patch is here, adding in a ton of features, and fixing plenty of bugs and glitches too.

Sons of the Forest recently launched into early access, so obviously things aren't pitch perfect at the moment. It might be a bit of a glitchy mess, and likely won't be a smooth experience until the full release, but that doesn't mean it isn't still a lot of fun. Endnight Games is working fast though, as the first patch is already here, adding in a large number of features, both big and small, as well as some gameplay balances, improvements, and a long list of fixes. One of the biggest features added with this update is the introduction of hang gliders, something that will be obviously useful to get around the mountainous landscape.

Binoculars have also been added in, surely a useful item to help you spot the island's cannibals from a distance. You'll have to play the game to find out what it's like, but a boss fight has also been added into the food bunker, for some added challenge. There are some new story elements too, and you'll be able to more easily view story paper pickups with the added zoom function. Keep an eye on the trees too, as "angry regular cannibals," (possibly my favourite way I've heard cannibals be described) can attack by jumping out of trees.

One notable fix is that Kelvin, an NPC companion who's quickly become a fan favourite, will no longer cut down trees that have player structures attached to them. Up to now Kelvin would chop down literally any tree in his sight if you instructed him to do so, and obviously players have latched onto him being a bit of a goofball, but now he'll be a bit more careful.

There are a big number of other fixes included in the update too: you'll no longer get stuck if you die while climbing a rope, cannibals won't suddenly snap to windows to climb in them, and unfortunately for speed runners, you shouldn't be able to get through locked doors using a stick. You'll also find a number of improvements, like better red cannibal animations and blends, unique/ story items are force equipped when collected, and a radio has been added to bunker food.

You can read the full list of patch notes on the game's Steam page.