The largest owner of local sports networks, Diamond Sports Group, disclosed on Tuesday that it had filed for Chapter 11 bankruptcy. The action was taken as a result of last month's $140 million interest payment default.
In order to maintain operations throughout bankruptcy, Diamond, which operates 19 networks under the Bally Sports Regional Sports Networks, claimed to have around $425 million in cash on hand. These networks are authorized to air matches from 42 professional clubs, including 14 in baseball, 16 in the NBA, and 12 in the NHL.
"DSG will continue broadcasting games and connecting fans across the country with the sports and teams they love," Diamond Sports CEO David Preschlack said in the statement.
According to the corporation, it filed for bankruptcy in the Southern District of Texas and is currently negotiating a new deal that will wipe off the majority of its approximately $8.67 billion in debt. As part of the agreement, Diamond Sports would separate from its present parent firm, Sinclair Media Group.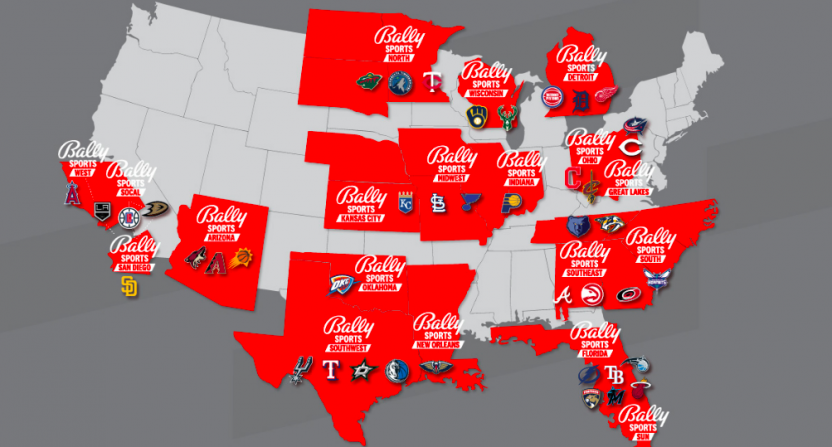 In 2019, Sinclair paid about $10 billion to acquire the regional sports networks from The Walt Disney Company. Following Disney's acquisition of a sizable portion of 21st Century Fox's film and television assets, the U.S. Department of Justice compelled Disney to sell the RSNs.
In the first quarter of this year, Diamond owes roughly $1 billion in rights payments, primarily to baseball teams. Hockey and basketball clubs have received their payments from the corporation on time, but certain baseball teams with whom it is attempting to renegotiate a better contract may not receive their money.
According to reports, if RSNs are unable to air NHL games, the NHL will follow in MLBs plan to offer in-market streaming through the NHL's out-of-market streaming service.
NHL statement regarding the RSN situation: pic.twitter.com/ulJXRlLqUy

— NHL Public Relations (@PR_NHL) February 16, 2023
While broadcasts won't be in danger right away, this is only a temporary fix for a far bigger issue. Local sports broadcasting rights and streaming services have emerged as lucrative revenue streams for networks. MSG announced the debut of a streaming service late last year as a cord-cutting option to watch the Knicks and Rangers that would cost $20 to $25 per month. And it's still being worked on. As for Bally Sports, it appears that a difficult time is coming.