Metal Gear Solid cast panel reunites David Hayter, Jennifer Hale and Robin Atkin Downes – watch here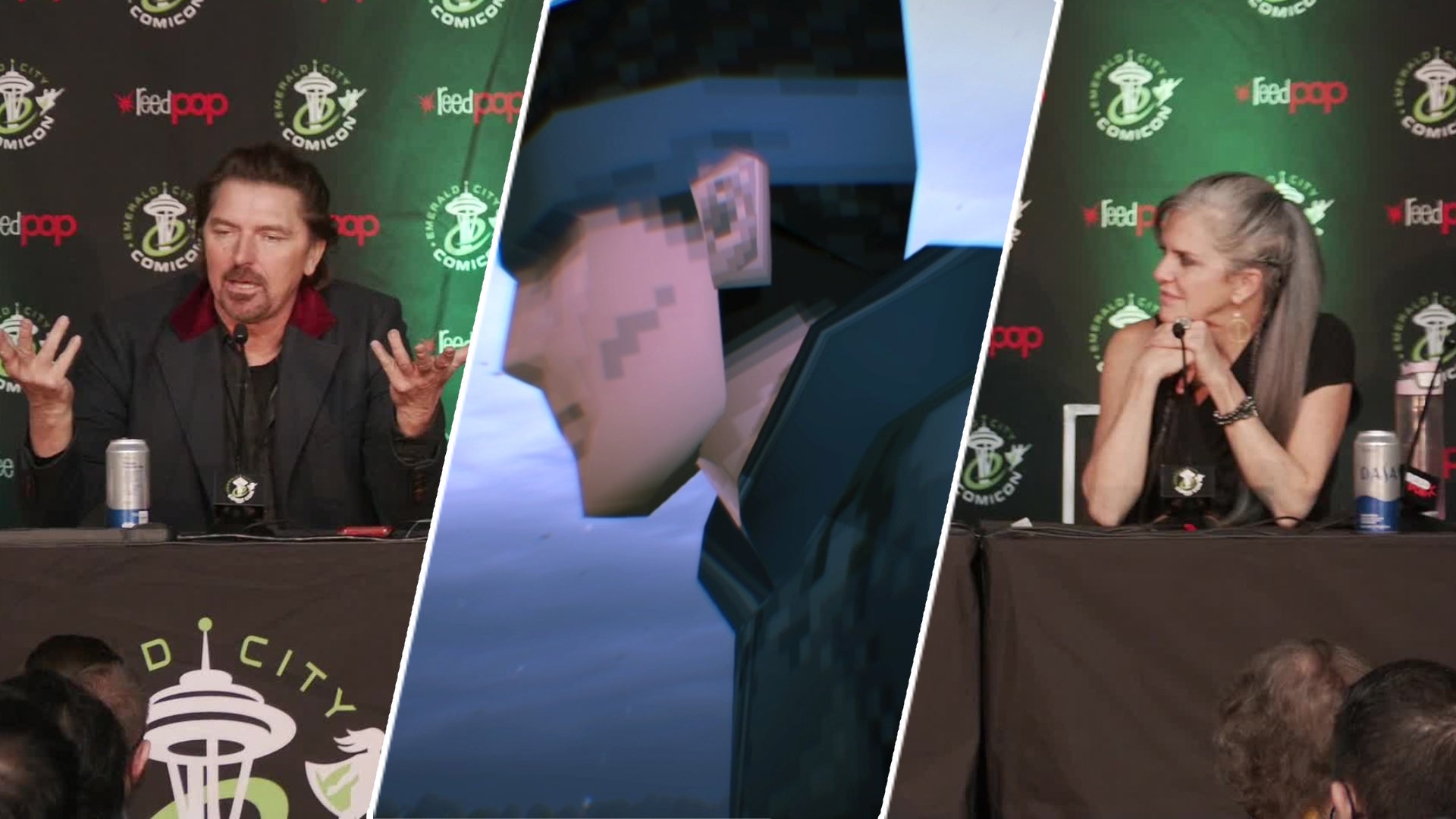 Kept you waiting, huh? Almost 15 years after his first appearance in 1998's Metal Gear Solid, the original Solid Snake, David Hayter joined fellow Metal Gear Solid cast members Jennifer Hale and Robin Atkin Downes for a reunion panel at Emerald City Comic Con in Seattle.
Join David Hayter, Jennifer Hale and Robin Atkin Downes for a Metal Gear Solid cast reunion panel at Emerald City Comic Con

Alongside a career in Hollywood screenwriting, Hayter voiced Snake (in both present-day Solid and prequel Naked varieties) across 8 Metal Gear Solid games, including the breakout PS1 classic, all of the exceptional PS2 and PS3 era entries, and Acid 2, Portable Ops, and Peace Walker on the PSP – which were easily some of the best games on the console.

Probably best-known as the female Commander Shepard in the Mass Effect series, Samus Aran in the Metroid Prime series and from a huge amount of other great cartoons and games, Jennifer Hale voiced Dr Naomi Hunter in the original Metal Gear Solid and MGS 4, as well as Otacon's sister, Emma Emmerich, in Metal Gear Solid: Sons of Liberty.

After providing the additional voices of soldiers in Metal Gear Solid 3 (the best one) and Portable Ops, Robin Atkin Downes appeared as Big Boss's right-hand man, Kaz Miller, in Metal Gear Solid: Peace Walker and MGS V: The Phantom Pain. He's also leant his voice to a huge amount of TV shows, cartoons and games, with highlights including appearances as Travis Touchdown in Suda51's No More Heroes series and Fallen mafia boss, The Spider, in Destiny 2.

During the great chat over the course of an hour, the three discuss their career beginnings in acting as well as fielding audience questions on everything from Hideo Kojima's "super secret" scripts, why they still bother engaging with the Metal Gear Solid fandom after all this time, and not knowing whether your character is shouting over a helicopter or whispering when you're recording in the booth.

Check out the full, exclusive video below at the top and let us know what you think of the chat (and the Metal Gear Solid series) in the comments.
Thanks to our friends at Popverse for the panel video. For more Emerald City Comic-Con 2023 coverage head over to the Popverse ECCC hub.