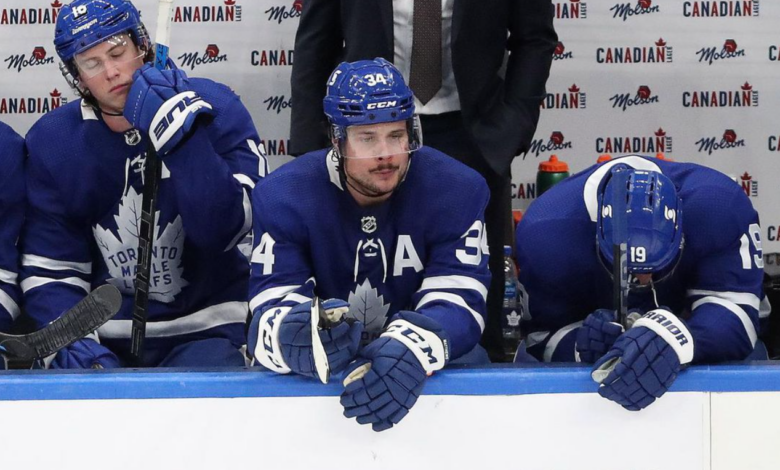 The sudden firing of now-former general manager Kyle Dubas last Friday has dominated news coverage of the Toronto Maple Leafs for the past four days, focusing all attention on their front office.
However, there might be a completely other drama currently taking place in the Toronto Maple Leafs locker room as the drama in the front office plays out. Although none of the Leafs' players have publicly criticized one another, it sounds like they were much more inclined to do so following yet another postseason disappointment.
According to National Hockey League insider Elliotte Friedman, several Maple Leafs players were quite critical of their teammates during the exit interviews that were conducted at the conclusion of the season.
"I heard that Toronto's exit interviews we're pretty tough," said Friedman on the 32 Thoughts Podcast. "I heard that Toronto players were pretty blunt."
However, the fact that Friedman's source seems to be a player in that exact same locker room makes this specific tidbit of information so convincing.
"What this player told me is that they think you should keep an eye on what maybe unfolds over the next few weeks," revealed Friedman. "Because he thinks some of the players were really blunt about why it didn't work."
In the upcoming weeks, we will undoubtedly hear more about who said what, either through stories that leak or through the changes that some of those statements are certain to bring about.