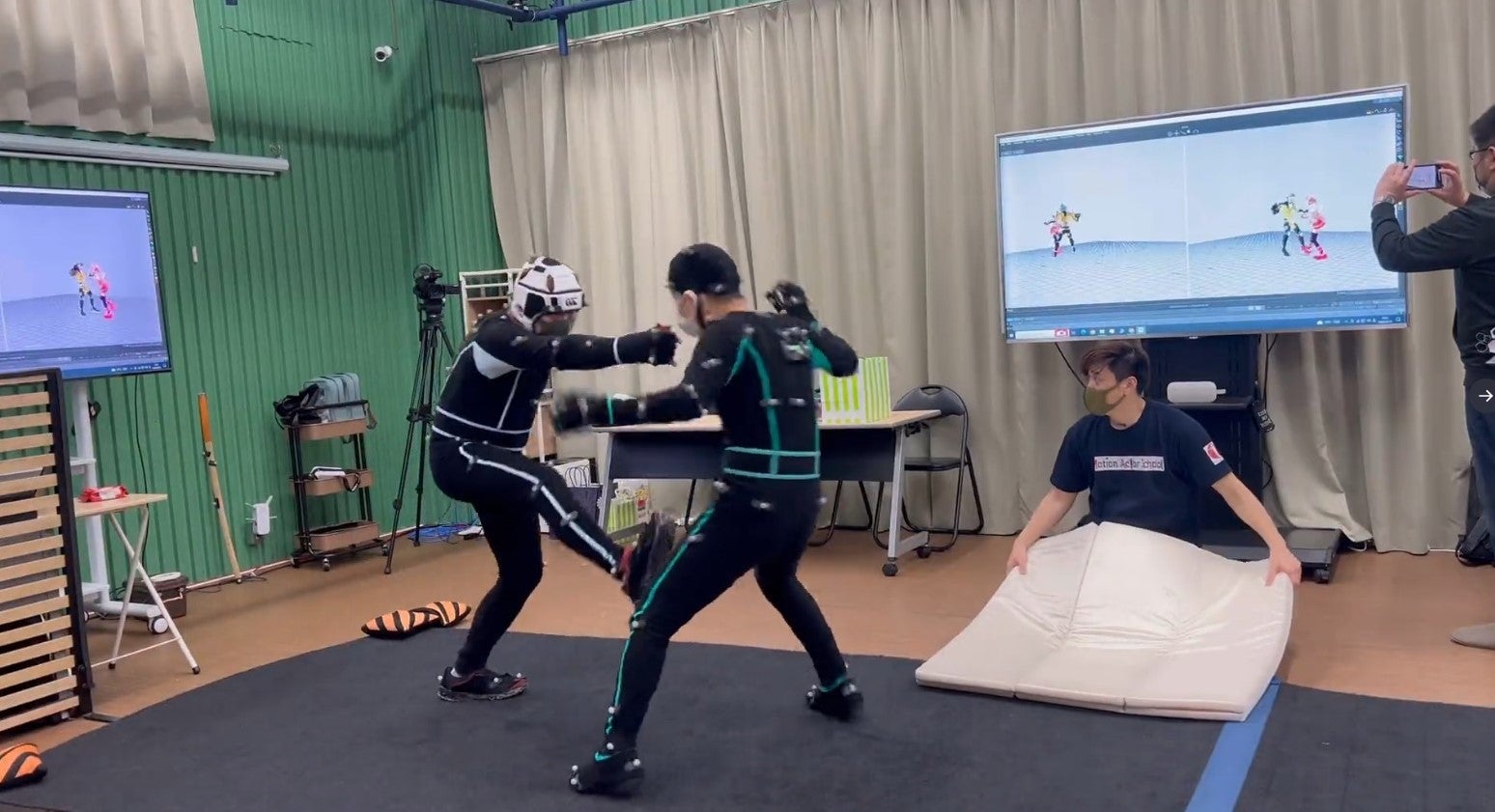 Exciting new mocap footage released on Twitter has many eager for a new Virtua Fighter project, thanks to the stark similarity between captured movements and iconic attacks from characters like Akira, Shun and Jacky. Sadly for fighting game fans, it turned out to be for a new ACT AGE movie.
This footage was released on Twitter by Ochan, who had worked on the Virtua Fighter series at Sega from 2011. His original tweet doesn't mention what games they are currently working on. However, with some of the moves shown looking exactly like key attacks from Virtua Fighter, some were sold on a new Virtua Fighter project.
The last official news we heard from Virtua Fighter was Virtua Fighter 5: Ultimate Showdown in 2021. A game that touched up the last major release in the series faithfully, which struggled to find success among fighting game players thanks to unreliable netcode that made it difficult for people to play eachother during COVID lockdowns.
モーションキャプチャー撮影終了
アクトエイジのモーション収録の合間にクライアント様のテストモーション撮影を行うという過去一と言っても良い程の密度の濃い撮影でした。 pic.twitter.com/1Nwqft5QeT

— おーちゃん@ACT-AGE (@Ochan_ACTAGE01) March 13, 2023

To see this content please enable targeting cookies.


Since then, it's been radio silence on the Virtua Fighter front. As such, this mocap footage came as an exhilirating tease for those who had previously felt unfulfilled with the series. Could this be a neat easter egg in an upcoming game? Sure, but that hasn't stopped folks from throwing the first coals into the hype train.
It was only until Ochan replied to another user on Twitter that the truth was revealed; this is for a new ACT AGE movie. It looks as though Virtua Fighter fans will have to stumble back into their crypts for now. So expect to see some cool strikes and blows in an upcoming ACT AGE movie, Virtua Fighter fans!
What a rollercoaster. Has this news broken your heart as a Virtua Fighter fan? Or has your heart been broken too many times for this to matter. If nothing else, there's always the next Yakuza game for your Virtua Fighter fix.