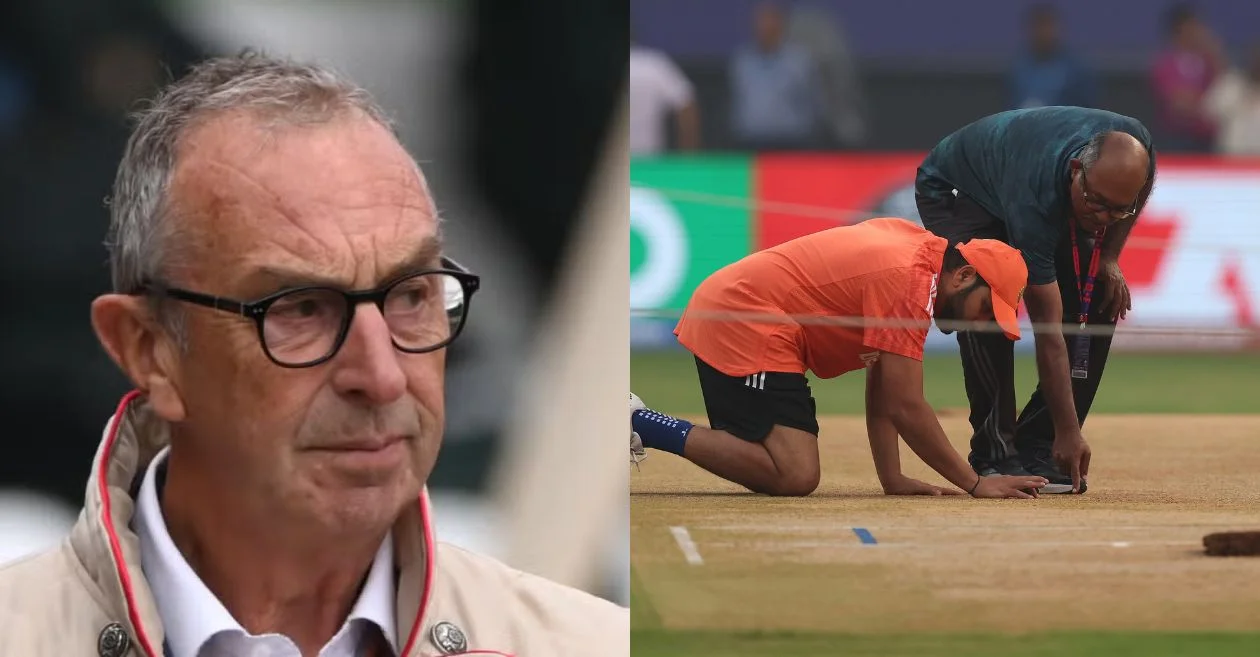 Former England cricketer David Lloyd has raised concerns over the International Cricket Council (ICC) allowing India to influence the pitch conditions in the ICC ODI World Cup 2023 semi-final against New Zealand at the Wankhede Stadium in Mumbai on Wednesday, November 15. While India secured a 70-run win over New Zealand, the build-up to the match was overshadowed by controversy regarding a last-minute decision to play on a used surface instead of a fresh pitch.
David Lloyd criticizes ICC for pitch Influence
Lloyd, in his column for Daily Mail, expressed dissatisfaction with the pitch change, asserting that the ICC, not the Board of Control for Cricket in India (BCCI) or any team, should be responsible for pitch selection.
"This World Cup doesn't belong to India. They are not the hosts. It is just being staged in their country. It is the ICC's competition and has nothing to do with anybody else. They have a director of pitches, Andy Atkinson, and it is up to him what surfaces are used for these showpiece matches – not the Indian board or any other competing country," Lloyd wrote.
Llyod calls for a firmer ICC stance
He argued that the ICC should have taken a firmer stance, insisting on a new pitch and allowing India the option to forfeit the game if they disagreed. Lloyd emphasized the importance of maintaining the credibility of the limited-overs tournament by featuring a fresh pitch in the semi-final.
"So the ICC were unbelievably weak in allowing India to decide what pitch they wanted for Wednesday's semi-final — and, surprise, surprise, it was a used one that in theory suited their bowlers more than New Zealand's The ICC should have stood up to India and said, 'This new pitch is the one we are playing on and if you don't like it you can forfeit the game," the 76-year-old added.
India's capabilities and rule adherence
He stressed that India, being a skilled team, should not resort to bending the rules and is capable of winning on any surface.
"A semi-final deserves a fresh pitch after a long competition for the sake of the spectacle and the credibility of the most important limited-overs tournament. Instead there's only embarrassment. It is so unnecessary, too, because India are the best team in the World Cup and don't need to play loose with the rules. They are good enough to win on any surface and should have had the guts to try to do so against New Zealand," the Lancashire-born cricketer concluded.
Team India advances to ODI World Cup 2023 final amidst pitch debate
The victory against New Zealand means that Team India will face the winners of the second semi-final between South Africa and Australia in the final of the 2023 World Cup on Sunday, November 19.